The National Science Foundation has awarded the University of Houston (UH) money to "fund scholarships for students in engineering technology and computer science." The money will be split between two scholarship pools. Awarding roughly 40 scholarships in engineering technology over the next five years and 15 students a year in computer science over the next three years. Click here for the article that gives more details on UH's STEM initiatives and push to create more STEM graduates.
Τ
In May, Nicholas J. Morris, Ph.D. (WV A '09), received his Ph.D. in mechanical engineering from West Virginia University (WVU). This completed the "Morris trifecta" as his sister Melissa L. Morris, Ph.D. (WV A '06), and father Gary J. Morris, Ph.D. (WV A '80), already earned their Ph.D.'s from WVU. Nicholas works as a nanofabrication engineer at Protea Biosciences.
Melissa is a teaching assistant professor at WVU and chief advisor to the WV Alpha Chapter of Tau Beta Pi. Their father Gary is a professor and associate director at WVU. Tau Beta Pi would like to congratulate the Morris family and recognize their contributions to engineering education and the Association. See the below image of all three together at the 2015 WVU graduation ceremonies.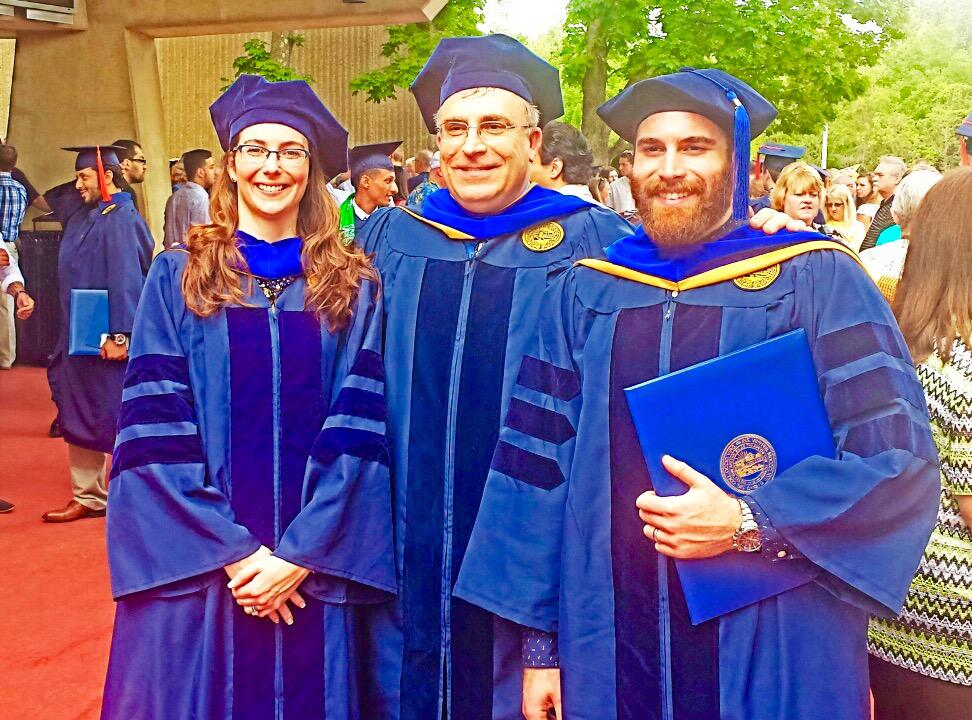 Β
Harvard University has announced receiving its largest gift in the University's history. The endowment being made by John A. Paulson is in support of the Harvard School of Engineering and Applied Sciences (SEAS). To honor his generosity, the School will be renamed the Harvard John A. Paulson School of Engineering and Applied Sciences. According to Paulson, "There is nothing more important to improve humanity than education. Today's gift will help continue that legacy by making SEAS a 21-st century engineering leader. It provides a solid endowment for faculty development, research, scholarships, and financial aid." Read the news article from the Harvard Gazette for more information.
Π