A very cool image of the Bent monument in front of the new engineering building at the University of Toledo was recently tweeted by Scott Jacoby (@Sparkurton). This is the home of the Ohio Zeta Chapter of Tau Beta Pi.
Τ
The News-Gazette (IL) recently profiled Harry C. Coffeen, IL B 1898, as an Illini (University of Illinois) Legend who was born on July 27, 1877. Coffeen played football and captained the Illini track and field team. After graduate school, he returned to Illinois to teach engineering drawing. Eventually, he moved on to Armour Institute in Chicago, today known as the Illinois Institute of Technology, where he was faculty manager of athletics and founded the Illinois Beta Chapter of Tau Beta Pi in 1906. Click here to read the article for more biographical information.
Β
Tom J. Walker, P.E. (CO A '89), recently tweeted an image of himself and a student with the Bent monument on the campus of the Colorado School of Mines. This is the home of the Colorado Alpha Chapter of Tau Beta Pi. Walker is a production engineering team leader at Noble Energy and 1989 graduate of Mines with a degree in petroleum engineering.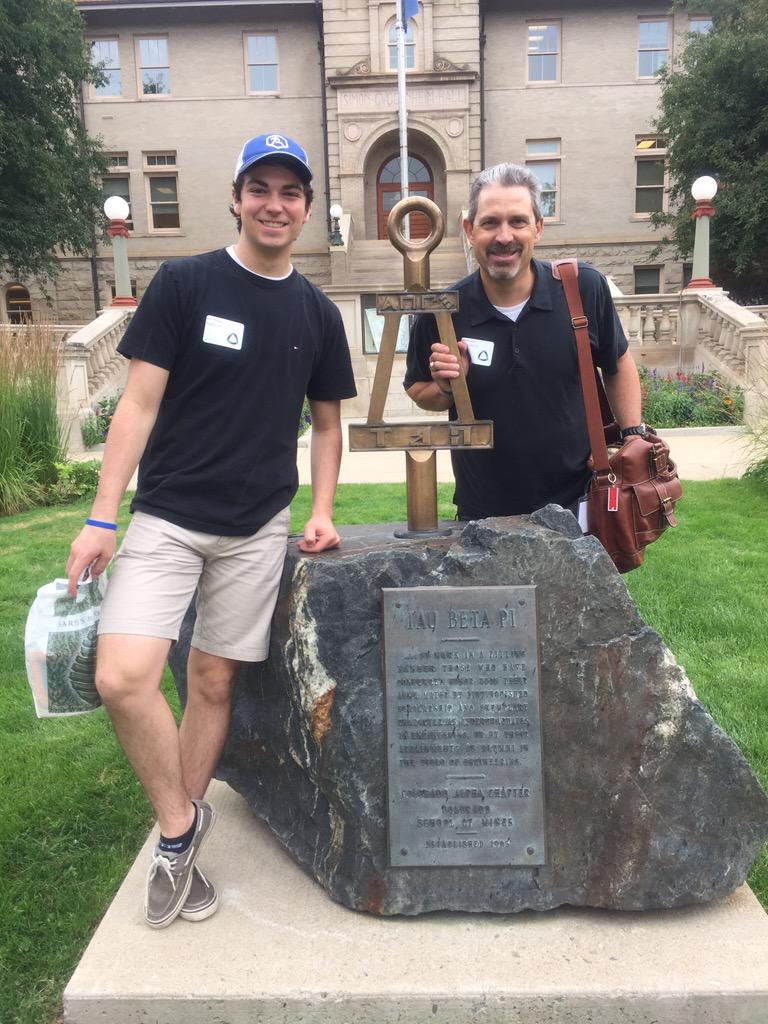 Π