Engineers Week 2017 is here (February 19-25) and several Tau Beta Pi collegiate chapters are hosting, partnering, and sponsoring events in their local communities and on campus. Here are a few that we'd like to share.
Kentucky Gamma at Western Kentucky University is co-hosting the 17th annual Kentucky Bluegrass LEGO Robotics Competition on Saturday, February 25. in Bowling Green. Elementary and middle school teams must build autonomous robots from LEGO Mindstorm kits to navigate through two different tracks. The event is co-hosted with the WKU Engineering faculty and staff. Learn more here.
Michigan Beta at Michigan Technological University is sponsoring the EWeek festivities on campus and was recently highlighted by the WLUC-TV. MI Beta Chapter public relations chair Morgan Herzog, MI B 2018, was interviewed for the story. Click here for more details and to watch the video clip.
Michigan Epsilon at Wayne State University is hosting a Penny Wars during the university's EWeek celebrations. The activity is also a fundraiser for the chapter's scholarship fund. Read more
On Wednesday, February 22, the Utah Gamma Chapter at Utah State University is hosting Beta Bowl. See the schedule of EWeek events on campus.
Τ
Ashley A. McKenna, IA A 2018, has received the MTI Bert Kisher Memorial Scholarship to assist in her undergraduate experience at Iowa State University (ISU). McKenna is a junior majoring in materials engineering. According to the news announcement, she was one of two recipients among applicants from North America, Europe, and Asia.
Highlights of her undergraduate career include: completing the Thermal Papers R&D Co-Op with Appviion, Inc., as a process engineering intern at Alcoa Howmet Power, and studying abroad at the University of Limerick (Ireland). Her career plans are to work in industry for a few years before potentially returning to higher education to pursue a Ph.D. in material science.
Β
Engineer and comedian with Technically Funny, Inc., Don McMillan, PA A '81, will be performing during EWeek at Rooster T. Feathers, Thursday-Sunday, February 23-26. The comedy club is located in Sunnyvale, California. Don has performed his "Engineer@Heart" show at Tau Beta Pi Conventions in 2014 and 2016. Check him out on Facebook and Twitter for more.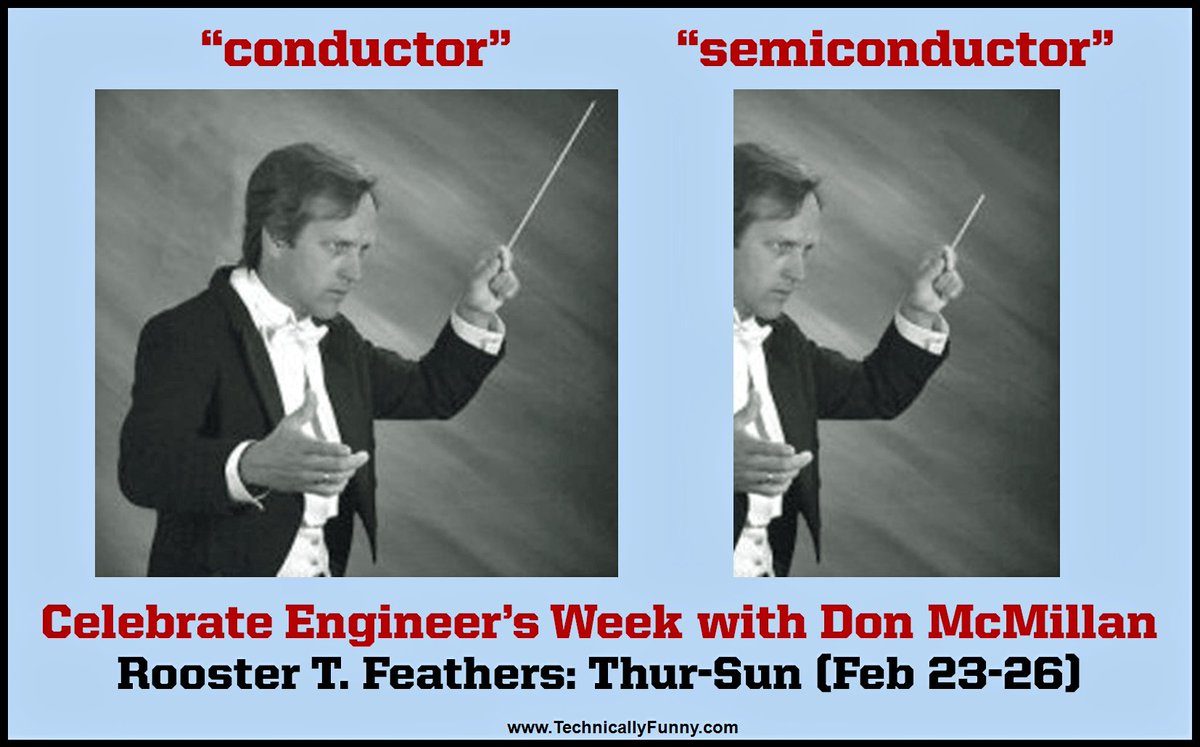 Π