PreHistorE-Days 2017 takes place on the campus of the Colorado School of Mines from April 20-22. The festival was established in 1934 as an earnest showcase of engineering skills. Today, it is packed with activities designed to allow engineers to let loose.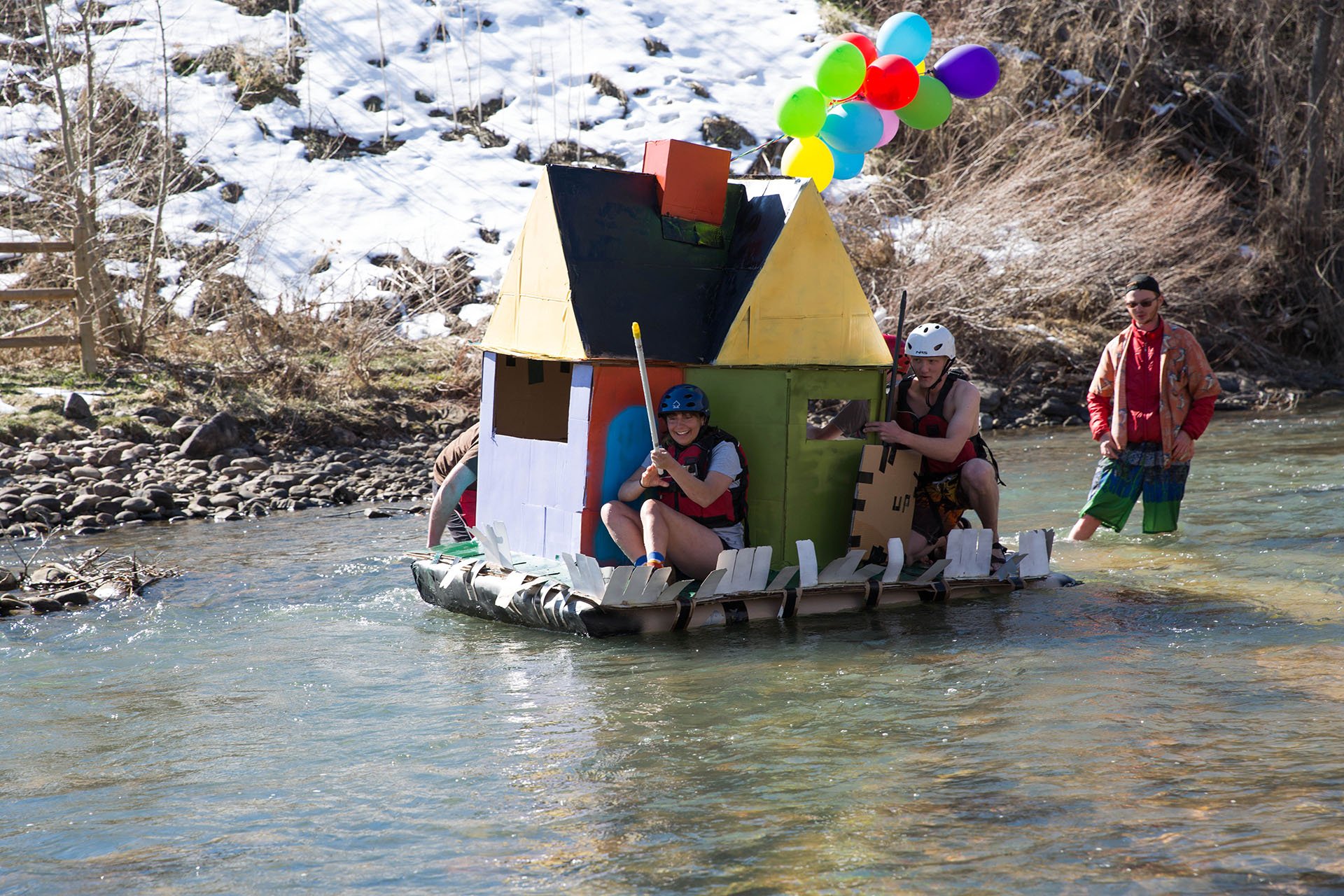 The Colorado Alpha Chapter of Tau Beta Pi at Mines will host the annual cardboard boat race on Saturday, April 22. Click here for a complete list of planned activities.
Τ
Jeppesen G. Feliciano, UT A 2017, has been selected to receive the College of Engineering's Outstanding Graduate Student Leader Award. In addition he has been asked to provide the student address during convocation on May 5 for the University of Utah's College of Engineering.
Feliciano is scheduled to graduate in May with a bachelor's degree in mechanical engineering. He was active on campus as the co-chair of the Undergraduate Student Advisory Committee, as a peer mentor, and as public relations chair for the UT Alpha Chapter of Tau Beta Pi. Read the news article for more information.
Β
The North Dakota Beta Chapter of Tau Beta Pi, at the University of North Dakota, will host its annual Pi Mile event on Sunday, April 30. The event is a walk, run, bike, or skate that measures 3.14 (pi!) miles in length and is open to the public. All proceeds benefit the Dakota Science Center. According to the event page, all participants receive a delicious piece of pie at the end of the race.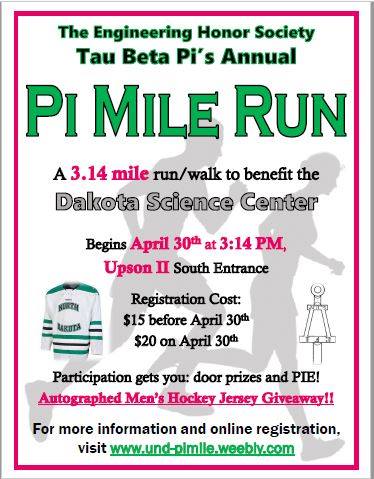 Early registrants receive a discount and the first 150 registered participants receive a t-shirt. The event will take place inside/outside the main doors of the Collaborative Energy Complex.
Π