Boise State University (BSU) will recognize the annual Top Ten Scholars at a reception on Friday, April 21. The awards are presented by the Alumni Association. Students are nominated by their academic deans and subject to review by a selection committee based on academic coursework, research, presentations, and extracurricular community and campus service.
Click here to see the full list of the students at the top of their BSU graduating class. Three of those recognized are Tau Beta Pi members:
Jenni I. Domanowski, ID G 2017, materials science & engineering degree, past ID Gamma Chapter President (2015 TBP Scholar), & will work at NASA post-graduation.
Katie A. Hollar, ID G 2017, mechanical engineering degree, created novel imaging procedure, & ID Gamma Chapter officer.
Riley M. Hunt, ID G 2017, materials science & engineering degree, peer mentor, & encourages young girls to pursue STEM opportunities.
Τ
The Nebraska Alpha Chapter of Tau Beta Pi, at the University of Nebraska-Lincoln, gave out the Distinguished Teaching Award, which was voted on by students. This year the co-winners are: Gary Krause, Ph.D., and Angela K. Pannier, Ph.D. (NE A '01).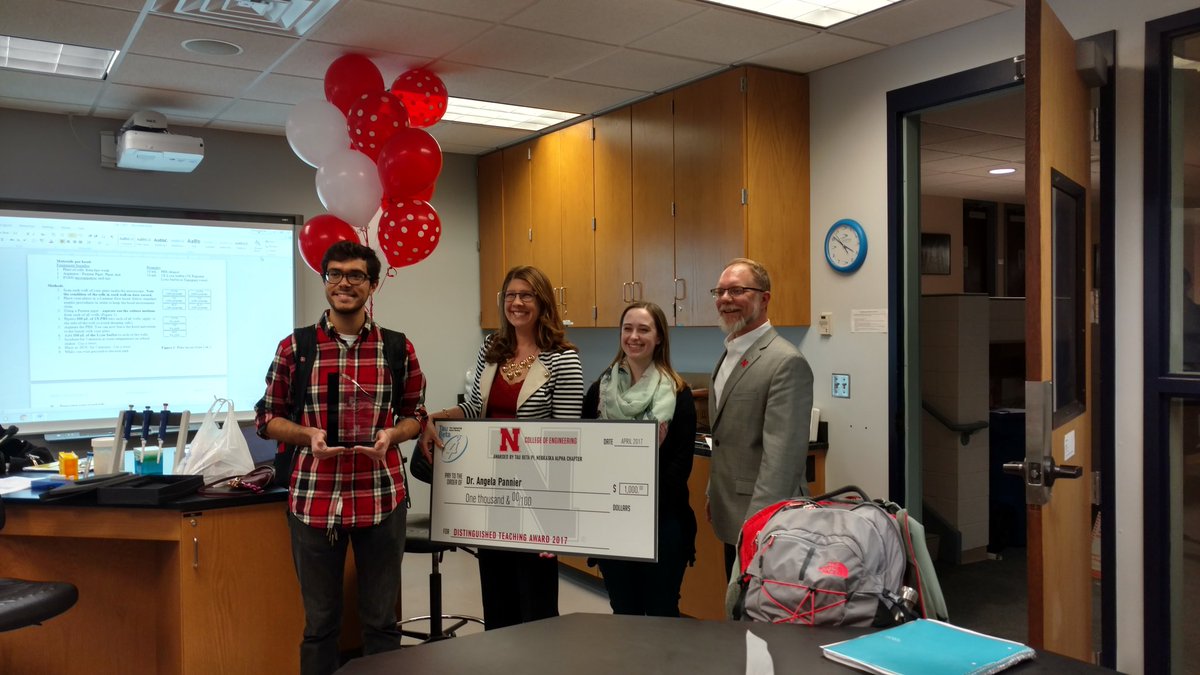 Dr. Krause is an associate professor of civil engineering. Dr. Pannier is a biomedical engineer and associate professor of biological systems engineering.
Β
Jared R. Johnson, TN Z 2016, is one of ten Southern Conference postgraduate scholarship recipients for 2016-17. According to the announcement from the University of Tennessee Chattanooga (UTC), recipients are nominated by their schools and selected by a graduate scholar committee. The scholarships are awarded to student-athletes who intend to pursue advanced degrees in graduate or professional school and are evaluated on academics, athletics and community service.
Johnson graduated with honors and a degree in chemical engineering from UTC. He has been working toward an MBA and plans to work as a chemical engineer and eventually move into project management. As a student athlete, Johnson was a heavyweight wrestler, three-time NCAA qualifier, and ranked in the top 15 nationally for the past three years.
Π