Janet M. Callahan, Ph.D. (CT B '83), is the new dean of Michigan Technological University's College of Engineering. Previously, Dr. Callahan was chair and professor of materials science and engineering at Boise State University.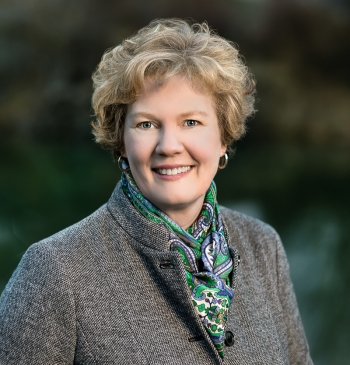 Her bachelor's, master's, and Ph.D. degrees are in chemical engineering from the University of Connecticut. Dr. Callahan helped to establish the Idaho Gamma Chapter of Tau Beta Pi and was advisor to the chapter for nine years. Click here to read the announcement.
Τ
The Mississippi State University Bagley College of Engineering has announced the eight student winners of scholarships awarded by the Mississippi Engineering Society. Two of which are Tau Beta Pi members: (Read the news article.)
Hannah L. Accardy, MS A 2018, mechanical engineering major and co-op at Shaw Industries Group, Inc.
Hannah M. Stealey, MS A 2018, biomedical engineering major, research fellow in genetics, and previous MS Alpha recording secretary.
Β
The Central Texas Alumni Chapter of Tau Beta Pi has announced several upcoming events to take place in Austin and San Antonio. Contact the chapter leaders with questions.
Friday, July 27: Happy Hour Meet & Greet in Austin at Z'Tejas Mexican Restaurant (RSVP)
Tuesday, July 31: Food Bank Volunteer Night in Austin at the Central Texas Food Bank (RSVP)
Saturday, August 4: Hangout in San Antonio at The Cookhouse (RSVP)
Π