University of Houston's first Black female chemical engineer, fellow Tau Bate Cynthia Oliver Coleman, TX E '71, has spent her college and professional career being the "first" to do a lot of things.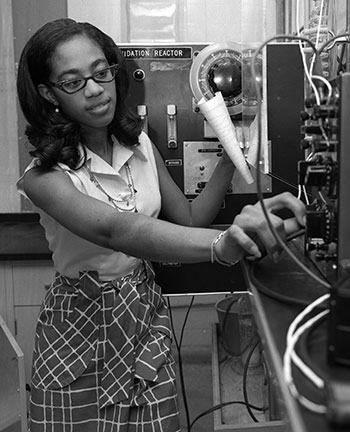 Coleman grew up in the Third Ward of Houston, Texas as an only child to parents who had both never attended college. She excelled in high school, belonging to many academic clubs and being the first girl in the Junior Engineering Technological Society. For that reason, her parents encouraged her to pursue a college degree. Coleman was accepted into the University of Houston in 1967 and started pursuing an engineering degree that fall.
The university had only started to desegregate in 1963 and it was not a popular idea at the time for her to pursue a male-dominated field of study. The journey was not easy among classmates who were not overtly friendly, however, Coleman survived by focusing on her work and relying on her parents who drove her to and from the university every day. Regardless of these obstacles, Coleman persevered and made the dean's list for five consecutive semesters and graduated as the first Black female chemical engineer, alongside one other female engineer. Coleman credits her parents and a few academic clubs for helping her succeed in college.
Coleman believes two organizations were key in her academic development and one of those was Tau Beta Pi. She was the second woman ever to be initiated into the Texas Epsilon chapter and the first to hold an office.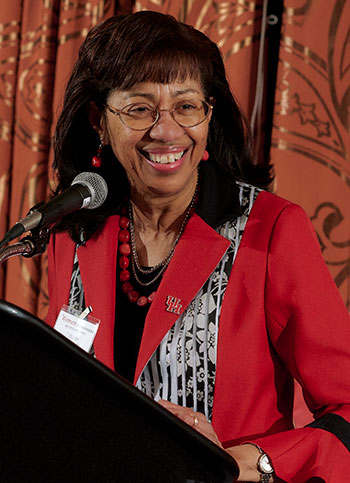 The summer before her junior year she decided to search for an internship to prove to future employers that she was an impressive candidate to hire. She applied to every engineering firm she could think of and finally landed her first position as a process engineer with Brown and Root Construction Company. The next summer she interned with Shell Oil company who later offered her a position upon her graduation. Coleman ended up accepting a better offer with Exxon, at the time known as Humble Oil, which was located near the Third Ward where she grew up. Coleman was able to buy her first car and became the first female engineer at Exxon.
Coleman had a successful 33-year career at Exxon and remains involved with different organizations to help first-generation college students. She participates in the yearly Women in Engineering celebration, and the Women in Red Movement, which now gives an award in her name to the top female senior student.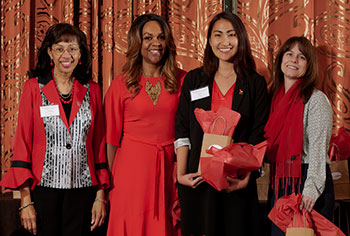 This story is paraphrased from "BREAKING BARRIERS: The Story Of UH's First Black Woman Chemical Engineer" by Stephen Greenwell. If you'd like to read more, click here.