The College of Engineering at Valparaiso University recently shared an image from 1963 of then University president O.P. Kretzmann standing next to the Bent monument. The monument was unveiled as part of the induction ceremony of the Indiana Delta Chapter of Tau Beta Pi at Valparaiso on March 23, 1963. Thanks for sharing @ValpoCoE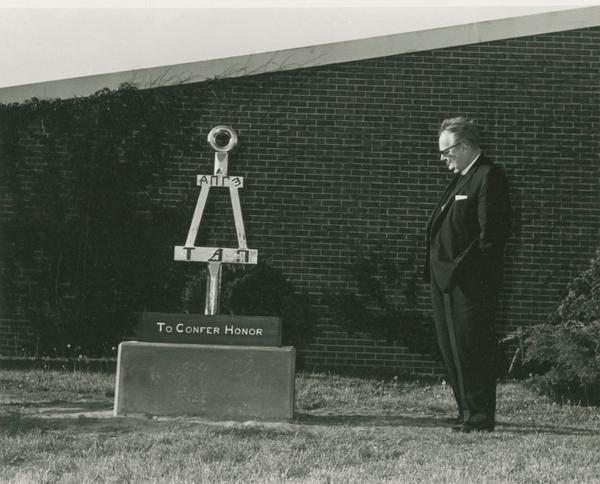 Τ
Several of Tau Beta Pi's alumni chapters are hosting fall "kick-off" events that you need to know about. You can see the full list of alumni events here. For contact information and other details on the 39 currently active TBP alumni chapters, visit this web page. Below is a summary of upcoming events for September and early October:
Rocky Hill, Connecticut – Wednesday, September 17
Boston, Massachusetts – Thursday, September 18
Buffalo, New York – Saturday, September 20
Rochester, New York – Saturday, September 20
Troy, New York – Monday, September 22
Baltimore, Maryland – Tuesday, September 23
Spokane, Washington – Saturday, October 4
Β
Click on the thumbnail below for a throw back image of Dave T. Tran, MA A '05, during his graduation time at Worcester Polytechnic Institute (MA). Tran who is currently a senior software engineer at American Well shared the image via his Flickr account.
Π